How to become a football scout. 

Being related to the best player in the history for Norwegian football club Tromsø IL, Håkon Nilsen, doesn't automatically gives me the edge to make it as a professional football player. Neither does my family relation with the brothers who played for clubs such as AC Milan, Napoli and Tottenham Hotspur.
I've received emails from football fans from all over the world that are passionate about football scouting. I have always replied everyone with the aim of helping them to understand the requirements of being a football scout. To give everyone a personal answer has always been on my priority list. I think that sharing my own personal experiences will help some of you that want to know more about this profession.
I hope that this article will inspire more people to have a go as a scout. If people still want personal advices I encourage people to send me their viewpoints via email.
The beginning
I knew early on that I didn't have the talent to play at the highest level in football, but still I always knew that I would be involved in the game in some capacity. It took years before I discovered and realized my own talent as a scout. If you ask me it is precisely talent this line of work is all about. Sure you can learn from others about scouting, gut feeling and all that, but to be the best you will have to be born to have the talent required to do so. But the question that haunted me in the start was: how to make clubs and influential people in the game aware of such talent?
Moving forward
Situated in the northern city of Tromsø its` fair to say that geographically it wasn't an ideal place to start out as young scout – especially if you wanted to cover the entire region of Scandinavia.  But I was lucky during my own playing days to witness some great footballers up close.  The best player in my region was without a doubt the talented Morten Gamst Pedersen. He got my attention straight away so I started analyzing his strengths and weaknesses. When I got home I connected to the Internet, found all the e-mail addresses to the clubs in the English Premier League. I described this raw talent as a player to the detail before rounding it all of with the conclusion that the player was capable of playing at the highest level in England.  I remember thinking why hesitate when such talent is up for grabs.
Looking back I can honestly say that it was Morten Gamst Pedersen who got me more eager to understand this line of work. Even though I never got a single reply from the English clubs, I wasn't too disappointed, as I sort of knew that they would be the ones regretting in the future.
Morten Gamst Pedersen eventually moved from Norild to Tromsø IL. This enabled me to see him every week, as I was a season ticket holder for my local team. To make a long story short I feel that his fantastic career speaks for itself. Pedersen made it as a top player, but the young man who discovered him before anyone else did not receive a single job offer from bigger clubs. It made me realize that I was a big nobody in the scouting industry.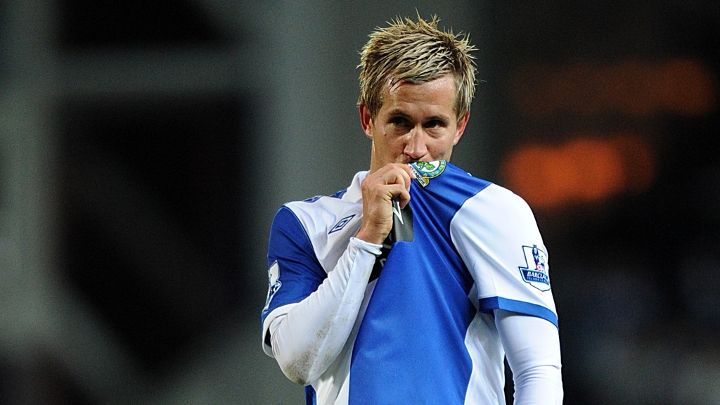 Spotting talent on a regular basis
Spotting a talent is one thing, but to actually see the player progress in the same fashion as you had predicted is a good feeling. You could ask any football scout in this business and they will give you the same answer. I guess when there is times that you start questioning your own skills as a scout it`s always reassuring to get the right answers from earlier predictions. You quickly regain focus and get your confidence back – you know this industry better than anyone.
As stated above, I was lucky to witness some really talented footballers up close.  There were also others, not just Morten Gamst Pedersen who stood out in my region. It was especially the brothers Alexei and Roman Eremenko who dominated at their level in tournaments in Tromsø. I remember Alexei terrorizing defenders at youth level and his brother, who was younger, did the same at his level. Watching their progress at such early stages of their careers was interesting. To compare how they have developed as players makes you understand what is needed to succeed at the highest level.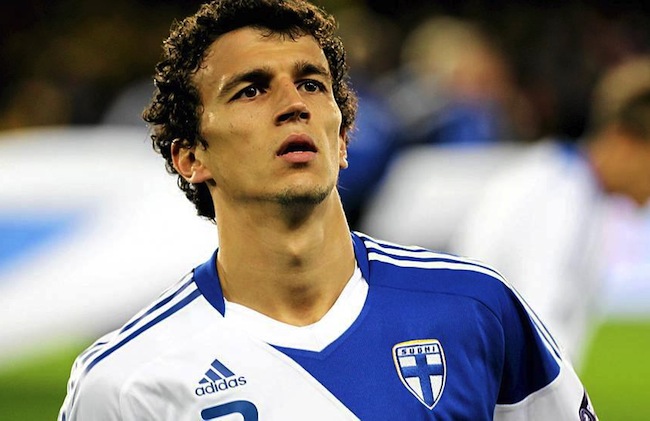 These players had extreme talent that stood out. For me it was interesting to compare them with my own two teammates (Ole Talberg and Morten Gjæver) who were regulars for the Norwegian youth national team. They had great talent, but they lacked quality in terms of making it as a top player. Both players currently play in Norwegian lower leagues and have had a fairly decent career at their natural level.
That is the idea of scouting. All players can have talent, but their talent might only be suited for the lower leagues. To witness all these different players during my own playing days made me understand and realize what was required to play at the different levels in football.
Understanding the level in other European leagues
Nearly all football fans in Norway have got an English team they follow extra closely – myself included. I travelled frequently to Leeds to watch them play in matches and on the training field. I moved over to the same city when I was 19 years old to seek experience and with the aim of getting more contacts in the game. I witnessed the youngsters, especially at Leeds during their progress as well as watching the senior team. This gave me an idea on what was needed to succeed at the highest level.
I remember watching the youngsters at Leeds playing and I closed my eyes and tried to predict the future as I previously did successfully with Morten Gamst Pedersen (This is something I advise the younger generation of scouts to do in order to find out if they got talent for the scouting industry). The two players that were my favorite ones I labeled, as players would be capable of playing regularly in the Champions league in a few years. The players who at the time were 14 and 15 years old would have been petrified by such comments, but neither Aaron Lennon nor James Milner has let me down up till present time.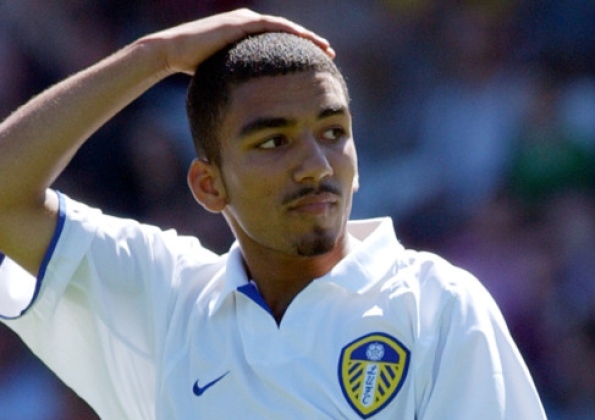 Over the next years I continued to travel to various parts in England and Scotland. I watched matches at all levels as well as in other countries via Internet. It made me understand the bigger picture – what was needed of a player if he were to perform in various leagues in Europe. One player from Scandinavia could for example be well suited for the top league in Netherland, but on the other hand he would struggle to even make an impact in the Championship in England.
To understand the level in other leagues is therefore essential in order to make the right recommendations to clubs. If one doesn't take these aspects into consideration one will pay the price for the lack of judgment skills.
The start of Scandinavian Scouting Agency
The effect of emailing different clubs about new and upcoming players didn't go as I had planned. It was costly to get the information on players so when income didn't match my expenses I had to activate a plan B.
The official start for www.scan-scout.com came in 2007. I wanted my own material as a scout to be made available for a bigger audience.
I thought it would be a great way for clubs to understand and appreciate my line of work more openly. In the beginning the information on the website where separated into two categories: senior recommendations only from Norway and Youth recommendations from Scandinavia.
I soon got attention from European clubs who now directly got in contact with me. It was a new and a fresh start and in many ways a new modern way of doing scouting. At the time there wasn't any similar website to be found and there still isn't today.
Creating the website gave me a chance to show my skills as a scout. I could predict similar like I did, but now all the information would be reachable online. Instead of me personally trying to persuade clubs with new recommendations, they could read my work and judge me thereafter. To some extend this was simple mathematics, if they liked my work they would contact me and if not they clearly didn't share my judgments meaning it would be pointless working together.
Youngsters age 17 and younger were all promoted to clubs outside Scandinavia in great fashion. Players who at the time were fairly unknown players have gone the grades and are today great professional footballers. The list included players such as Christian Eriksen, Nicolai Boilesen, Joshua King and Håvard Nordtveit. My personal aim was to always stay ahead and keep producing information on the very best youngsters and to some extend I felt I managed just that.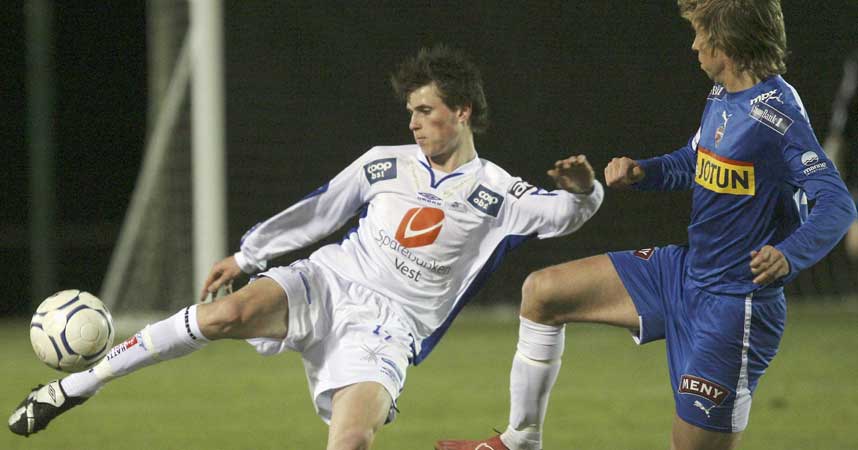 Some of the youngsters that were promoted didn't succeed as I had predicted. They chose the wrong club or they clearly needed time to settle in their own environment before being ready for bigger tasks. The best example I have of those who belongs in this category is Jo Inge Berget, Kenneth Zohore and Thomas Kind Bendiksen.
Information from scouts VS licensed football agents
Scouting in Scandinavia was at the time; it still is at most clubs, not an area where clubs pay to much focus on. Clubs gets their player recommendations from agents and many are happy with exactly that. Why waste time and money when you get player recommendations every week from agents? Who can blame the clubs? If they don't know the basic about scouting they are in no position to find new talent on their own. Scouting takes time and planning. And you need the time to find the right people who can fulfill the needs for your club.
In some cases the clubs might have been satisfied with getting recommendation by agents because to some extend it actually worked. In those cases I always felt the people within the clubs were up dilemma where you get a habit of doing things, and you believe that this is the only and right way of doing it. By getting into this comfort zone you are bond to be more reluctant towards any sudden changes. This pattern was important to change, especially for clubs who couldn't afford any mistakes in the transfer marked.
Clubs often forgets the very basic in every football transfer:  When a player is recommended to your club by an agent, that very same player has been offered to entire region of Scandinavia. By using a football scout you will come across players that no one else in your league knows about and therefore you get obvious advantage when dealing with the club and player.
Hunger and desire to win in football is two ingredients you shouldn't forget. To keep the momentum going you need to be able to accept and be open to certain changes – more directly – football scouting is an area I wanted to put on the agenda to all the clubs in Scandinavia. Even if the clubs knew the importance of scouting, but couldn't afford to hire their own scouts, then at least I intended to show there were other solutions available. An independent scout company such as mine would be a neutral source able to find quality players at a bargain fee.
When helping clubs its just as much fun helping a small team than a big team. That was my conclusion after helping Viborg in Denmark and Celtic in Scotland. To always have the same respect, no matter what budget the clubs operates with, I think has played a significant part in Scan-Scout development as a company.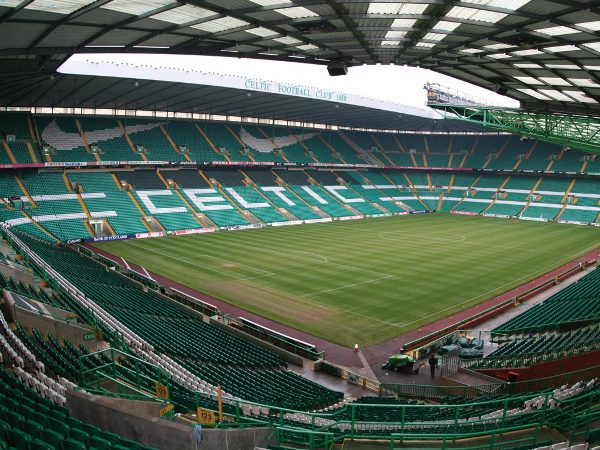 A club with small budgets must be clever in the transfer marked as they have obvious disadvantages compared to others. They need to react quickly in the transfer marked. They simply need to see talent in a player before anyone else does. The essence of the scouting springs to mind – how to change an unfair game when you consider the differences in budgets in modern football?
As an independent scout you will have to deal with agents either you like it or not. You come across genuine people who are just as passionate about their work as you are to scouting. That is a pleasant thing, but you will more often than not be amused by their eager to convince you that their player is the ones I should promote to the clubs I am helping. I understand that they want to sell a product, but it is the scout's job to help the agent keep his feet on the ground.
What do football scouts look for in a player?
This is the million-dollar question, which has got many different answers. The first thing I look for is the player's basic skills. How is his handling of the ball when receiving? Does he want the ball and how is his understanding of the game when you consider his movement? Special skills is another interesting factor which could be if the player has got two good feet's or has got quick feet. Other abilities you pay attention to is his level of passing in general – is he comfortable on the ball, under pressure and does he hit the ball with power and precision when needed?
It`s so many factors that springs to mind. I reckon I could write a book about the topic. Basic skills is however the essence when judging a players potential the first time.
Different opinions in the game
As one will learn in this industry is that people judge players in a different way that you do. To some extend that is the beauty of the game, but it could be a problem when you face people in the game that doesn't trust your opinions as a scout.
But lets be clear; having different opinions is a good thing when you can have a sensible discussion about it. Stig Torbjørnsen is a well-known football scout working for Norwegian club Rosenborg. We judge players very differently and the same can be said about former football scout Tor-Kristian Karlsen. The point I am making is that even the best in the game will judge differently and you should stick to your own judgments. It`s not like the experts sit with all the answers. You will need to build your reputation based on your viewpoints. Your opinions are what matters, not what others think is right.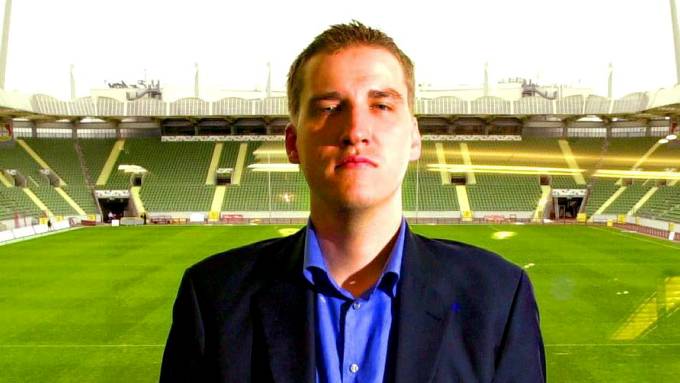 What then when you face clubs who fail to see the same potential in a player as you do? Clubs picking players based on their CV is a common thing. I have helped clubs all around Europe with player recommendations and every year this is something I have experienced. But after a while you see the player progress as you expected and can sit back and relax knowing that you were right. Often these clubs will eventually understand what you are all about as a scout. Your portfolio of top recommendations is something that will be. The club is bond to understand your qualities as a scout and it will increase your opportunity of having a say in future transfers.
So the essence is to believe in your own abilities. When you make a recommendation to a club then make all the necessary research and explain exactly why this player can perform greatly for them. Even if they don`t sign the player you will start building yourself an reputation of spotting a talent before anyone else sees it.
Mentors in the game
In many ways the dialog I had with my mentor in the game, Jack Witham, helped me stay positive even when clubs rejected my recommendations. He believed in me as a scout and this helped me to never loose faith in my own abilities.
The former Liverpool player and at the time the Chief scout at Sheffield United taught me more detail about the industry. With his help I got advice and together we predicted the outcome on players we both knew. It was some sort of sparring partner in boxing.
The first time Jack Witham contacted me was on 10th November 2008. He asked me about players in Scandinavia such as Erik Huseklepp, Even Hovland, Oscar Wendt, Atiba Hutchinson and Mathias Jørgensen. Years later we can sit back and be pleased with our spot on predictions.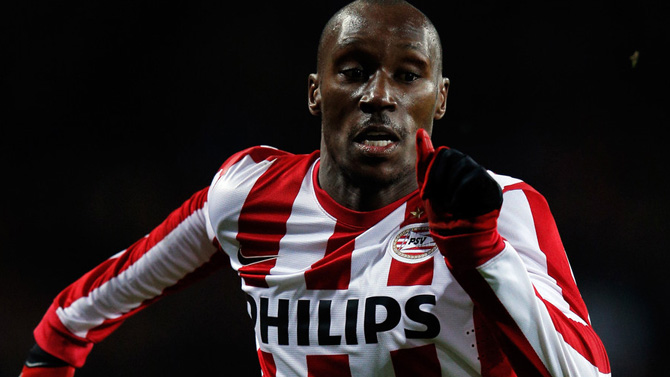 Former football scout Tor Kristian Karlsen also deserves to be mention. He gave me advice during the start that helped me create and establish my own platform as a scout.
Former sport director at Rosenborg, Knut Torbjørn Eggen, who sadly passed away way too soon also deserves my appreciation for believing in me as a scout. When recommendation came to his office he was quick to say thanks for information that he received from me. He was a true professional gentleman that is never forgotten.
Scandinavian Scouting Agency modernized
In 2010 www.scan-scout.com got modernized and expanded rapidly. More information was being published for a bigger audience online.
The changes have been well appreciated it seems. We are in contact with more clubs than ever before. We got the highest recommendations from top clubs in different countries, which obviously means a lot.  It tells us that we are doing something right. I feel that the company has established itself as one of the best in the business – like it was always intended to be.
The future
My personal hunger to keep delivering the best scouting product is bigger than ever. I sincerely hope that football fans out there will continue to share information on new talented footballers in the future.
Scouting is here to stay and we will defiantly see more of it in the future.
Yours sincerely,
—
Øyvind Christoffer Johansen
Chief scout
Scandinavian scouting agency
Web: www.scan-scout.com
-Improving the game