This category will keep your club up to date on the best youth players in Scandinavia. The players will be judged on several criteria's such as; talent, potential, how they perform etc. The list of players will be updated on a monthly basis. This means that if a player is in the list one week it's no guarantee that he will stay in it forever. The team at Scandinavian scouting agency will only publish a short version on the website. For clubs who wants the extended version of the full list could get in touch with us through the contact page. All the players who are published on our list are 17 years old or younger.
This list was last updated on 04.05.2012.
1. OLE SELNÆS– Rosenborg

– Rosenborg has got to get praise for their talent work recent years. This year is no exception. Ole Selnæs has been promoted to the first team and since the pre-season tour he hasn`t looked back. He`s a mature player with an calmness you don`t expect from such young player at this level. His vision along with his brilliant left foot enables him to eliminate the few weaknesses he`s got in his game. I will watch him closely over the next weeks to see if he can stay focused and keep delivering the goods on the pitch. He sure is at the moment!
Age: 17
Position: Midfielder
Nationality: Norwegian
Date of Birth: 7 July 1994
2. LUCAS ANDERSEN – Aalborg BK

– Lucas Andersen has recently been playing regularly for Aalborg and impressed a lot. He is now putting in fine perfomences on a more consistent basis. Althought he gets substituted often one must not forget that the amount of experience he`s getting is crucial for his development. I am looking forward to watch him closely when FC Copenhagen plays Aalborg this Sunday.
Age: 17
Position: Midfielder
Nationality: Danish
Date of Birth: 13 September 1994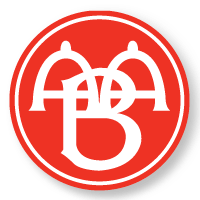 3. EMIL KRAFTH  – Helsingborg IF
– Attacking minded right back who last season played regular with 1 division side Øster. His impressive performances didn't go unnoticed as several top clubs enter the race for his signature. Helsingborg IF won the race and I think everyone agreed on that they had done great work in landing the talented boy. Just recently he made his debut for the senior team.  When Emil Krafth got his chance he played with the same aggressive style and attacking minded approach whenever he got the chance. It will be very interesting to follow the youngster during the forthcoming weeks. Emil Krafth is also playing for Sweden under-19 team so he`s gaining lots of experience on the international platform as well. I am sure that we will hear more from the lad in the future – a lot more.
Age: 17
Position: Right back
Nationality: Swedish
Date of Birth: 02 August 1994