"So who has the most potential of them two?" asks Head of Development Scouting at Celtic FC David Moss on the phone. It's a straightforward question, which I sort of knew was coming, as Celtic FC needed a new striker during the summer. I had found myself a quiet local restaurant in Staro Zagora in Bulgaria expecting the call. I had just seen Sweden under-19 play an important qualification match in their bid to qualify for the Euros. It was May 2014. My reply was "Strandberg". It was a bold statement as Carlos Strandberg was the unknown player of them two. It was my gut feeling and in depth research on the player that made me feel confident about my reply. Moss was clearly not expecting that answer as he went silent before saying "oh really".
My track record of identifying young players from Scandinavia was the main reason why Celtic FC first time got in contact with me back in 2012. I had scouted Pierre Højbjerg, Ole Selnæs and Andreas Christensen at a time when it was realistic that Celtic FC could have been their next club for small transfer fees.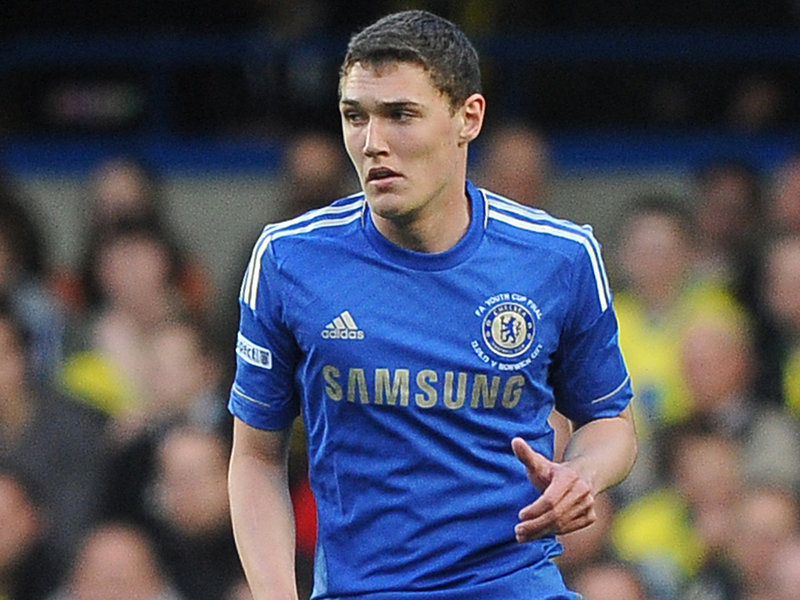 Scouting a form of art
In this article I will show you the steps I made when I scouted Erik Johansson all the way back in 2012. Back then I tried to get the player to Norwegian football and in 2015 I fought hard to convince Celtic FC manager Ronny Deila that the Swede was the answer to some of the defensive problems the club were having/facing. Hopefully it will give you as a football enthusiast a better picture on how a scout judges in the process of identifying a player. It's a game packed with different opinions, some disgustingly poor and others spot on. It's about presenting your information in professional way and see the bigger picture when evaluating a player. Trust me, you will always have something to learn along the way.
The beginning – Sweden vs Ghana
I first saw Erik Johanssen playing live in Gothenburg for his team GAIS vs Hacken. It was the first match of the season (2012) and he was up against Ghanaian striker Waris Majeed (now with Llorient in France) who had his breakthrough-season that year. GAIS had some great players in their side, especially Wanderson, now Krasnador, was the main star without a doubt. Financial trouble would see their top players depart one after the other during the season. Their title ambitions before the season was soon to be replaced by a relegation battle. In retro perspective this was an interesting factor as how would Erik Johansson cope with the off field incidents surrounding the club. You got to remember that Johansson was never going to leave the club at the time, as he was an "unknown" player attracting no interest from other clubs.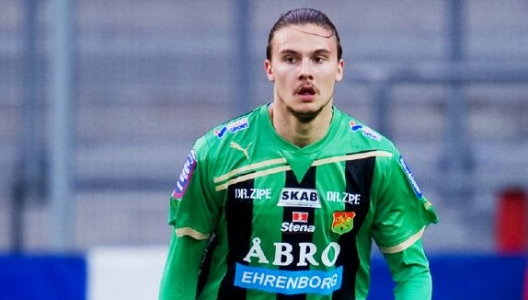 Facing Waris Majeed is difficult also for defenders at the highest level, which we see today in France. Even if Majeed had not shown anything in Sweden at the time you knew that it was only a matter of time before he started scoring. Johansson needed to by concentrated and focused on Majeed and he was from the start. Majeed played as the striker in their standard 4-3-3-formation. GAIS played with a traditional back four with Erik Johansson playing as a central defender. For some fans and pundits that was a surprise due to his previous displays in midfield.
What caught my scouting eye?
What I noticed early on was that Erik Johansson weren't worried about the lightening pace Waris Majeed possessed. That was a cocky move I remember. But in all fairness Erik Johansson didn't get punished or anything like that. He either recovered with his own pace or with his long legs with a perfectly timed sliding tackle. He was the leader in defense, which I saw already in warm-up sessions. In the match he was not afraid to command his defense higher up the field. It was something with Erik Johansson`s overall mentality that made me think that this boy is going places.
In air Majeed could not compete Johansson at all. It was something that stood out when the swede went up in the air which gave the signal that he were up for any physical challenge. He was aggressive. Took fouls when needed without getting booked. Much power into the battles, both ground and air. I liked the full package.
Different areas of judgments
Obviously there were things to work on as there is with every player. Until 2012 he had played literally all over the pitch during his career – mainly as a winger in the midfield. Positioning might have been my biggest issue on the night. Majeed was the danger man for the visitors and he had one shot back of the crossbar after defense failing to close him down. Passing was generally good from Johansson; comfortable with the ball in his feet was a big plus I recall. Did he rely too much on his own pace against Waris Majeed? That crossed my mind but not something I was too worried about.
The financial trouble that surrounded the club would soon give me inputs on exactly how strong the mentality of the player was. How would Erik Johansson cope with such worrying time for the club and what was his reaction – in short: What was he made off?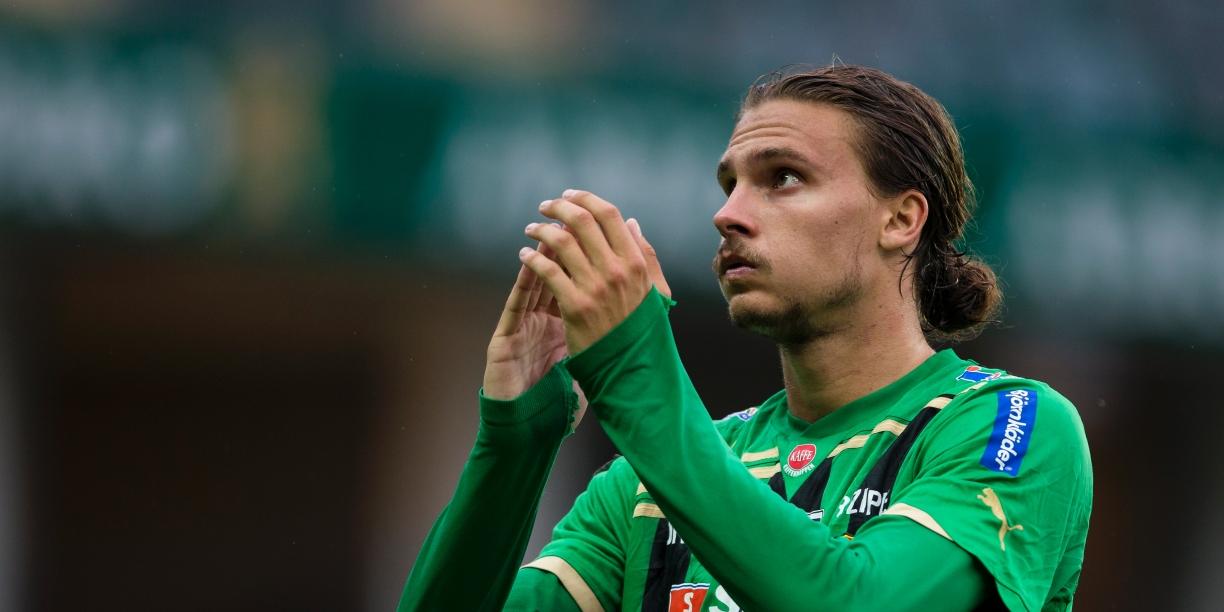 If I say Erik Johansson had a terrific season I am lying. If that were the case clubs outside Sweden would have scouted him. The team was falling apart and got relegated. It was a mess I remember. But still under such circumstances you, as a scout shouldn`t get too affected, as you always need to maintain focus and look at the bigger picture.
Erik Johansson never gave up. He played with his heart and lots of commitment. While some of his teammates surrendered early he didn't – he was not having any of that sort of nonsense. He was their most reliable player who stood his ground and fought to the very last minute even if his side got hammered.
He was not ready to play in a bigger league in 2012, but with the right move he would flourish as a player. That I felt confident about.
Norwegian club Tromsø IL
When new head coach for Tromsø IL (Agnar Christensen) called me we had a meeting where we discussed my involvement in helping them. I quickly drew down a list of players who would be interesting cases for the club. Erik Johansson was the number one choice for the CB position – a position they lacked severe quality. I described the player in detail to the new head coach and he liked what he heard. The transfer fee of around 150.000 euros was not a problem.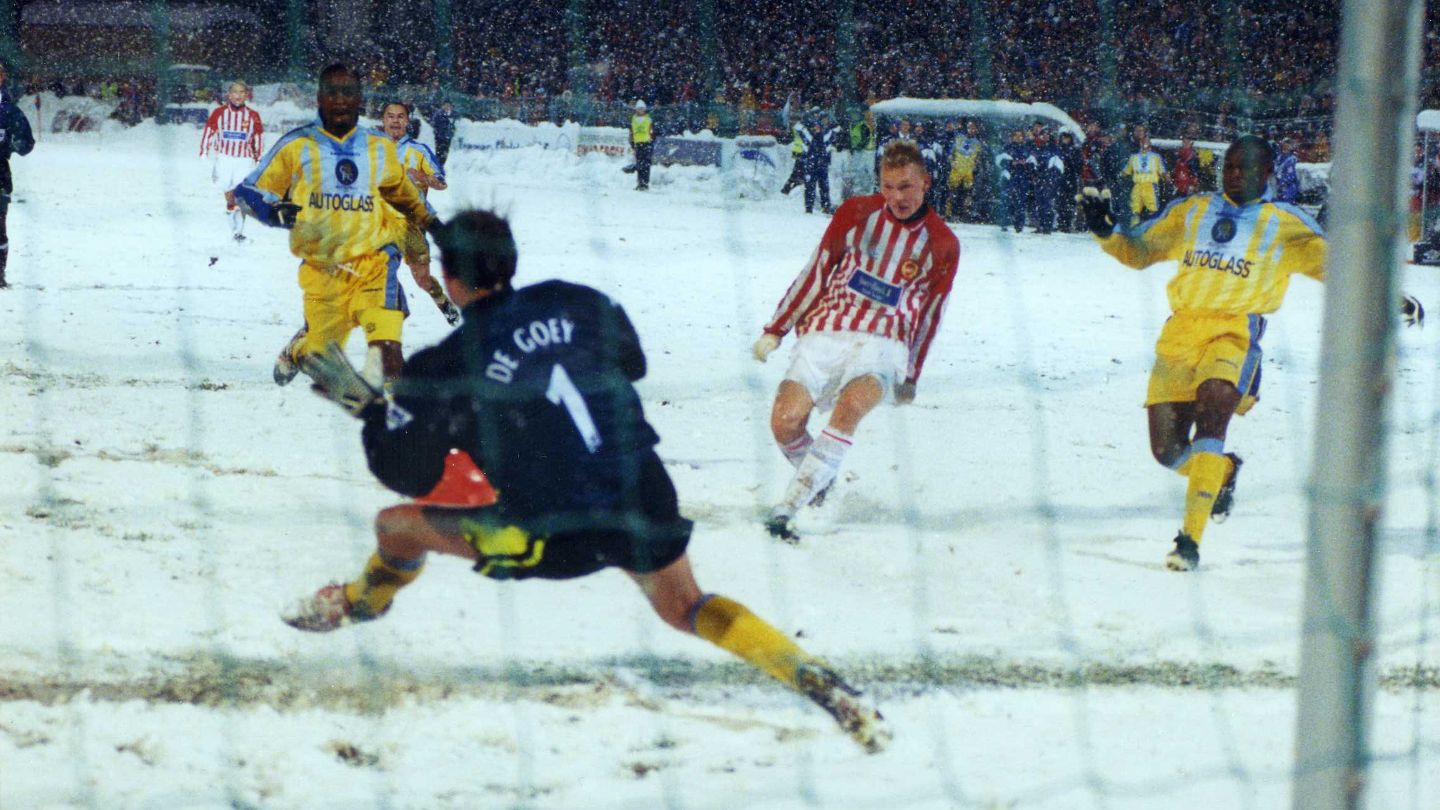 After getting confirmation by the two clubs (GAIS and Tromsø IL) I sat down in a meeting with the player. We both agreed that Tromsø IL would be the perfect fit for him. He had interest from another Swedish club, but they wanted to use him as a midfielder. I told Erik Johansson it was a bonus that he could play elsewhere, but he needed to adapt into to CB-position. While I liked him as a CB I also shared a few tips on his game that needed improvement. I think we both felt confident that everything was okay with the transfer, but when new head coach of Tromsø IL got information from a new source he changed his mind. His reliable contact was a Swede and had told the coach that Erik Johansson was not good enough for Tromsø IL. Just like that and the transfer was out of the question.
That is football and not much you can do about that. You can`t dwell too much on it – time will show what would have been the right/wrong decision. About a month later Malmø FF got their bid accepted and Erik Johansson officially signed for them in December 2012.
Celtic FC
Getting involved with John Park and Celtic FC was a dream come through for me in 2015. I felt confident about making an influence from the start. Meeting up with the manager (Ronny Deila) was a confidence boost although I quickly found out that we didn't share the same opinions about a few world star players. But I can adept I told myself. For Celtic FC you are willing to do anything to make the club win titles and to satisfy the fans. The fans and me shared their same ambitions so my work needed to be of the highest standard.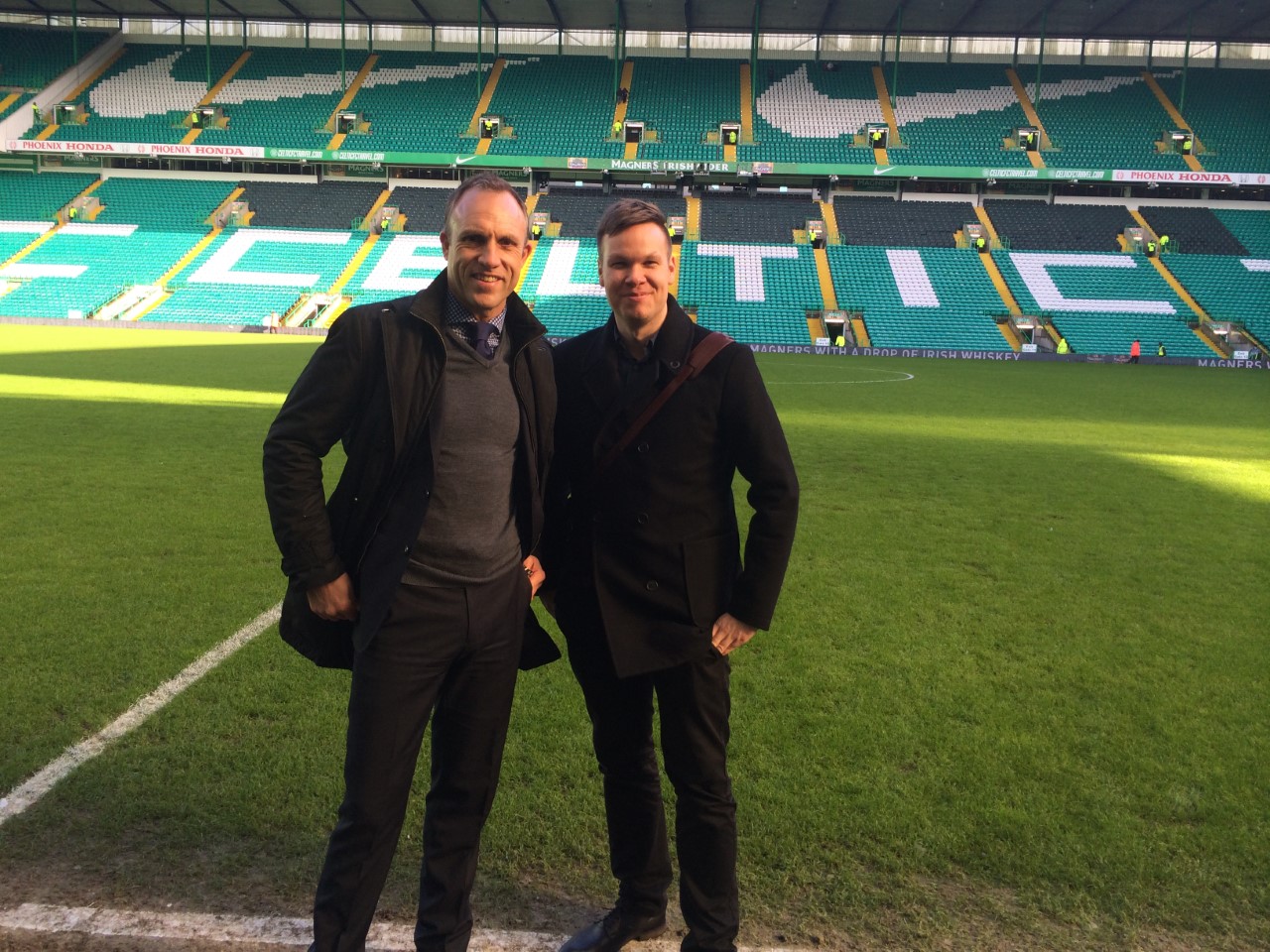 My job for the club
Being Celtic`s Scandinavian scout it was my job to identify the best players in Scandinavia for the club. Every week my bosses sent me emails with names they got recommended by different agents in my region – it was my job to let the club know who was good/or not as good as the agents told Celtic FC. It was quite funny to read what some agents said I must admit. If you didn't know the player you would believe the club were doing the bargain of the century. With me involved I could quickly rule the majority out.
While the agents needed a transfer to gain money, me on the other hand got paid by Celtic FC to give my personal and neutral opinion. I didn't get any money if a player signed on my recommendation so I was in no rush to sign half-good players. My reputation was always at stake, which always kept me on my toes – Just as it should be. While I was not 100% correct all the time it saved the club big money to have me sourcing out the good and the bad ones.
 Transfer window
Celtic FC main priority for the summer transfer window (2014) was to get in new central defenders. I knew there were options in Scandinavia that would fit perfectly into the club. Both in terms of quality and the right mentality suited to play at Celtic Park. I threw several names in the pot to give the manager different options. Outside Scandinavia I was confident about 3 players who could improve the starting eleven immediately. Perhaps the player that was too hard to bring in was Kara Mbodj where his club demanded around 4 million pounds for his services. Another cheaper option was Pontus Jansson, but his lack of playing time for Torino might have put off Ronny Deila. Victor L. Nilsson was available after not getting his chance for the first team for Benfica in Portugal. The price tag of around 500.000 pounds seems bizarre when we all have witnessed the steps he has made in the space of 3 years.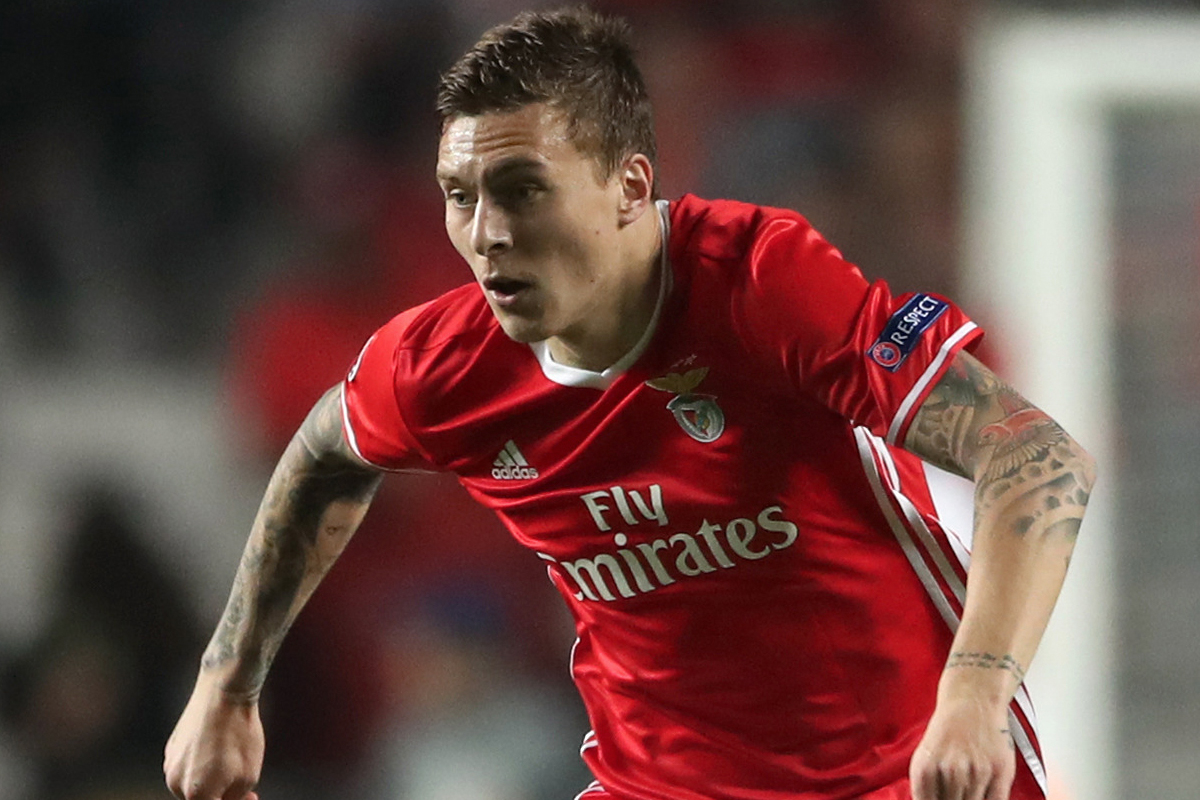 In Scandinavia there was targets that would strengthen the team. In my opinion the best central defender in Denmark at the time was Erik Sviatchenko. The best option from Sweden was Erik Johansson. I could talk on phone with my bosses for hours about the players, but I needed to write scouting reports as well so that it would be presented to the ones making the decisions. Under you can read my report on Erik Johansson written for scan-scout.com and shared with Celtic FC.
Report on Erik Johansson – Malmø FF
Physical
192 cm tall defender who literally possesses all tools you want in a CB. He is paceful, strong tackler, good on the ball and solid in air. Timing and jumping is good and he uses his strength to get up in the air and winning most challenges – both in air and on the ground. Won every air challenge in the match, but his delivery with his headers could have been better on two occasions. Could direct them better to his teammates – even if he is under pressure. Same goes for passing on a few occasions. But this is just minor error I must reassure you of.
Technical
Due to his previous role as a winger, has played in various offensive positions until 2012, he is comfortable with the ball in his feet. Enjoys playing the ball on his first touch to the middle of the park before receiving it again. Takes his time in build up play, playing it to his partner in CB or midfield before receiving it again. If he sees there is an opportunity to get past the striker he does so without a problem. He has a strong body and pace to hold off the challenge coming in.
Has got a good drive in his play and combines this well with his vision.
His right foot is very strong. Both for short passing or by shifting the play with a long cross to the winger who is on the run forward.
Tactical

His positioning were good on the night – as it usually is. Filip Helander were on the bench tonight which saw Johansson partner up with Bengtsson in their 4-4-2 formation. I felt Johansson took the responsibility well. Has got leader skills and while I rate Helander`s overall positioning as better Johansson is not far behind in this area.
Johansson has got the pace, which he relies on when closing down the striker on the half way line. But on one occasion the striker managed to play the winger free which saw Johansson needed to use his pace to get back into position. This mixture on when to read the game better by falling back/or when to pressure he could improve.
Mental
I`ve watched the played since he got relegated with GAIS in the Swedish league back in 2012. What I liked about the player back then was that I saw raw potential in the player on the pitch. He was natural leader already then, a player who took responsibly even when his team struggled. Gave 110% in every challenge even if his team were loosing 4-0. I know you expect that anyway, but this mentality separates him from some many others. You throw a ball in the air and he will do literally do anything to win that battle. His energy drive/enthusiasm/fighting spirit will usually seem him win the challenge. Having played for the Swedish national team (surely a starting player in the upcoming matches), winning titles with Malmø FF, played in the CL – he wants to play at a higher level. To prove himself at the highest level he will bring this attitude to any team he joins in the future.
He obviously performed great in the CL this campaign. He got sent off in injury time vs Madrid here in Sweden and for me that tells you quite a bit about his winning mentality and temperament. Was absolutely furious about not giving a free kick (after getting hit by an elbow in the face) when Madrid killed the game off in stoppage time. He literally talked himself out of the game, but I have to admit understand his reaction in the heat of the moment. He expects the same off his teammates and isn`t afraid of taking such responsibility – both in training and in matches.
Summary of Performance
Malmø FF played vs Halmstad and won 3-1. It was a match vs a weak opponent. Johansson seemed prepared on the night as he always is – it doesn't matter if the opponent is Halmstad or Juventus. He`ll go in the fight and is ready to give pain to Karikari or Llorrente. He likes physical battles and going in with power and this frustrated the opponent on the night. His position is general solid, but at times he needs to make up for it with his pace. Strong character. Partnered up with Bengttson in the heart of the defence and it worked well. A few times you could see that they have formed a new partnership as Filip Helander is usually the player who plays regular. No major errors, but dialog between them two could improve.
Decision based on this performance

This was a match vs weak opponent. But he demonstrates his stability with a fine performance. You know what you get when playing Johansson. That is why he has taking the steps as a player – and I expect he has got another level in him to play more regular in big matche – both for club and national team.
Next Steps
This is a player I have said earlier that is the best CB in Sweden – in fact I would challenge anyone who says there is a better alternative in Scandinavia. 
But he is 26 years old, which I thought ruled him out in the first place. But if his age isn`t a problem, and we could bring him in for nearly nothing, then this could be a bargain for the club. Would make a solid impact for the first team I am confident off. But in terms of signing the player and sell with huge profit I have my concern about taking his age into account.
Moss asked me about the player's personality and I have no bad stories to tell about the player. He is a very easygoing person who is down to earth kind of guy – quite different player on the pitch were he is aggressive and has a different character. Dresses in a different way, his hair a bit special, but his "hipster" look should not fool anyone, as he is a top guy both on and off the pitch.
————————————————————————————-
When a scout recommends a player the standard process is usually to send a different scout to get a second opinion on the player. One of the full time scouts saw the match the week before when Malmø FF conceded 3 goals. Since we had some different opinions about the player we both attended Malmø FF vs Helsingborg on 3th of May 2015.
What was really interesting about our meeting/chat was how totally different we saw football. He comes from a background as a coach and myself as a scout, which might have been a factor. We discussed the players and situation at half time and after the match I knew Erik Johansson possible transfer to Celtic FC was literally over. I did not share the ideas on how John McGlynn viewed football and I felt that he was wrong with his judgments. While he rushed back to his hotel to phone the bosses in Glasgow I ran back to my home to get my story on the table. I felt it was like a race, but it was important for me to highlight the essence of the performance, which McGlynn failed to understand in my opinion. His arguments that the player avoided physical battles and therefore was not suited for Celtic FC was nowhere near the truth. McGlynn had seen the wrong matches and didn't have enough material to know the full story.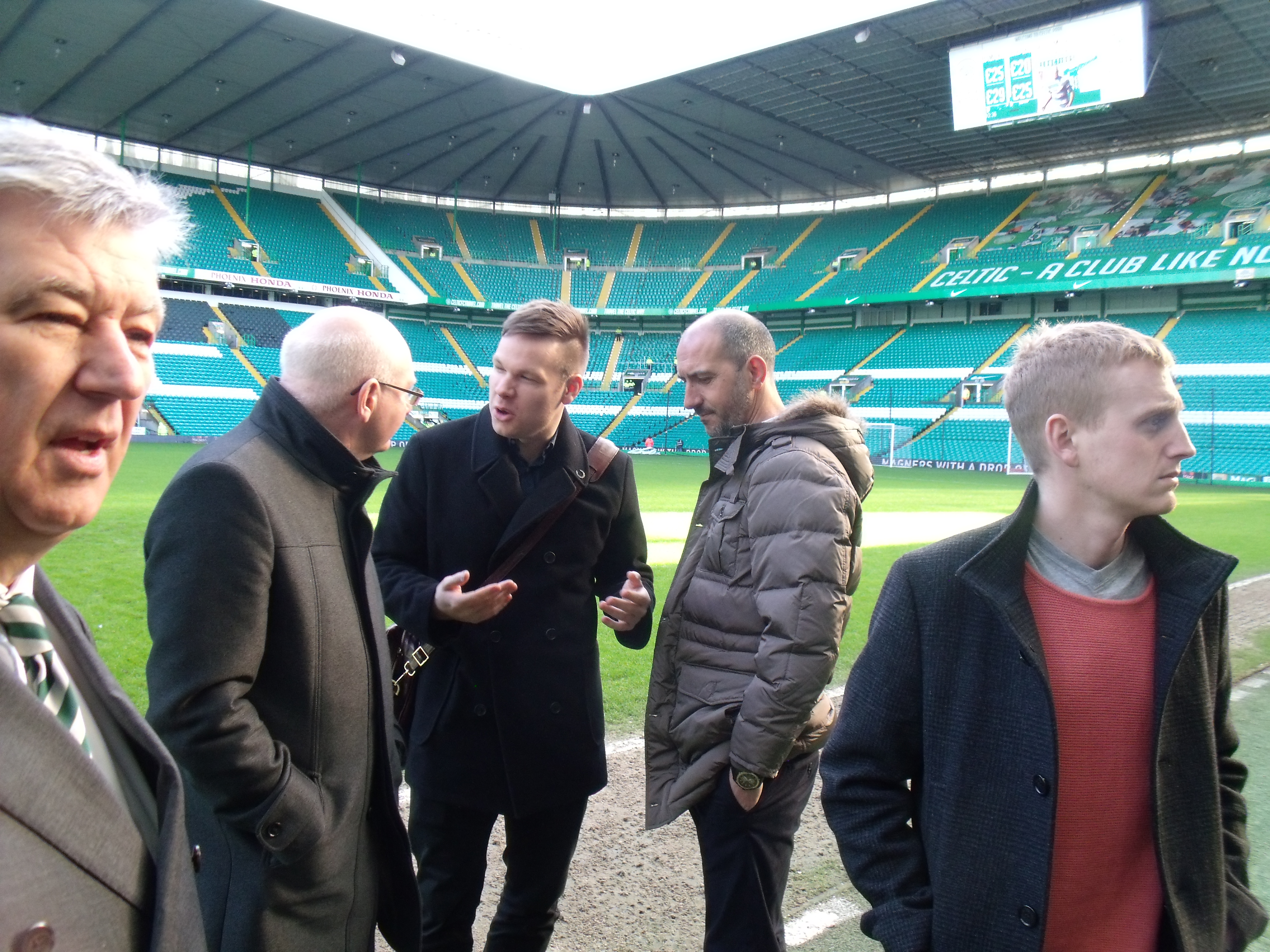 Under you can read my report written for scan-scout.com and shared with Celtic FC after the match on 3th of May 2015.
—————————————————————————
Report on Erik Johansson – Player watched at home vs Helsingborg 3th of May.
Faced big strong striker in Robin Simovic who is 198 cm tall. Simovic biggest strenght is to protect the ball and is good in air.
I felt that in first half Johansson coped well with the offensive threat from the visitors. Didn`t have a lot to do, but won some headers and gave answers that he was prepared for the battle vs Simovic and their other strikers. Johansson not afraid off going high up in the air as he has shown before. On high ball forward from the oposition GK, usually, the CB (Johansson/Bengtsson) sits more back allowing their defensive midfielders to deal with the high ball. Thats their game plan – not a sign that Johansson tries to avoid headers.
Passing generally good in first half. Brought the ball with him up the pitch, getting past the striker, before delivering the ball forward – but his delivery on two similar occasions could have been better. The ball wasn`t dealt with by his front men, misunderstanding and some poor delivery by Johansson, but it was not in dangerous areas so no counterattack opportunities for the visitors. In the rest of the half he did well – the visitors didn`t push to much forward and when they came forward the Malmø FF defence dealt with it.
Overall in the first half he gave in a performance you expect from him. Some sloppy ball mistakes which I haven`t seen him do to often previously.
In the second half Helsingborg pushed more men forward and scored after some poor defending. CB Bengtson missed the header allowing Simovic getting to the ball inside the box – Johansson got a foot on the ball, but Simovic were able to control the ball before scoring 2-1. Bengtson the CB to blame, but perhaps Johansson should have been able to get to the ball better than he did.
After the goal he got more stuck into Simovic – used his body better and were more determined not give Simovic room so that he could controlled the ball. It worked out better as he won a few 50/50 challenges – this is should have done all game. Simovic got frustrated and got a yellow card soon after.
Some nervous defending after the 2-1 goal, but I didn`t feel that the home side were going to let in another goal. Johansson played better, but again some of his delivery had the wrong address – on one occassion it lead to a counterattack were he had to use his pace to get back into position.
Just to summarize: first half he did what you expected of him. In the second half he allowed the striker (Simovic) to use his big body/air ability to cause danger – but as the game progressed he got more and more stuck into the striker causing some frustration.
An average performance I would say. The best CB in Scandinavia and therefore I say sign him immediately. Doesn`t mind physical battles as he has shown against Llorente and Manduzovic in the Champions League campaign. Johansson and Simovic had their disputes when ball not in their area so he weren`t scared or anything of the striker – gave eachother stick all the time. But should have been more aggressive and alerted in situations in second half I felt – although he improved a lot after the goal when he really got stuck into Simovic.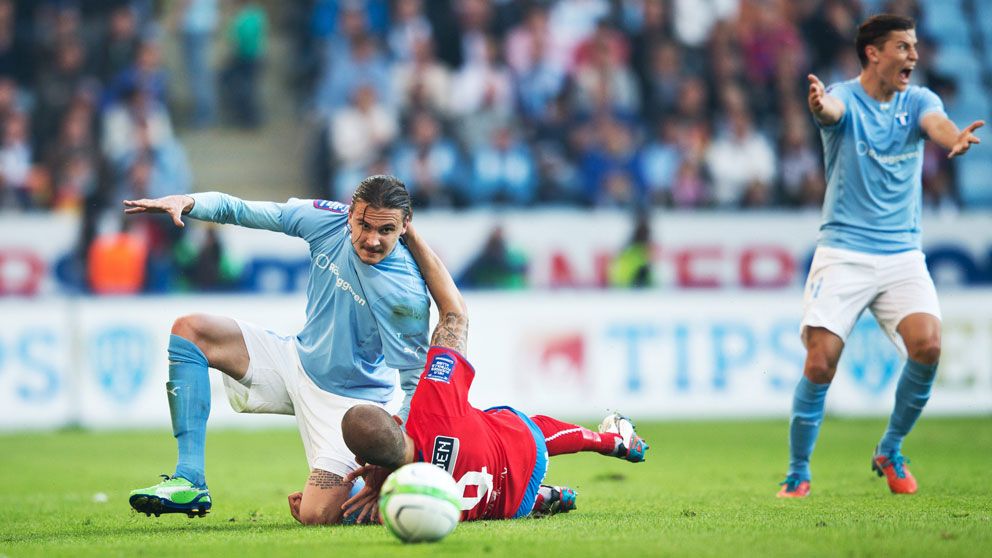 ——————————————————————————————————–
The player ended up signing for Gent in Belgium where he failed to make an impact. Only 6 months later he signed for FC Copenhagen where he has taken further steps as a player and is now attracting interest from big clubs in Europe.
I constantly evaluate my own work as a scout. It is important for me to understand why I judged one way or the other. When Erik Johansson failed in Belgium I guess most people would say that it was sort of expected. He had a weak period at Malmø FF before his move to Gent. What does that tell you about the player? What does that tell you about me as a scout? Poor judgement or simply my fascination of the player made me unaware of his obvious weaknesses?
The point is that there can be so many reasons why a player doesn't make it at one club or perform in a certain way under different circumstances.
The story could have been different. The player could have moved to Tromsø IL back in 2012. The player could have moved to Celtic FC in 2015 if only dialog with Erik Johansson`s agent would have been better as they were ready to sign him. There are so many factors involved in modern football so I guess you would go literally insane thinking about the different scenarios on what could have happened.
Erik Johansson is playing the best football of his career at FC Copenhagen. He recently signed a new contract with them to become top earner at the club. It`s a sign of ambition from the Danish giants, but how long are they able to refuse big offers coming in for him during 2017/2018. Only time will tell.