The transfer marked is heating up and many players are expected to leave Scandinavia for bigger tasks during the upcoming weeks. With that in mind I feel it is appropriate to release a few names that are currently outside our prestigious TOP 5-list. What all the players listed under share is their enormous talent which, in my view, enables them to make a shift to the bigger leagues during this transfer window.
Hopefully the clubs that are looking for players in those positions will buy the full scouting reports on each individual player. As always the player-reports contain all the information your club needs in able to judge if this player can strengthen your team. Reports on each individual is around 4-5000 words and are delivered up on request in PDF-file. Use contact page for ordering.
Again I must bring in mind to all clubs that our scouting firm operates in all of Scandinavia at any level. We are expanding outside Scandinavia as well. We are always looking for new talented players which we can promote to your club. We are simply improving the game and we are therefore very glad to get the opportunity to help clubs at any level. If you seek information or you are in need of some practical help don't hesitate to get in touch. We will be glad to help out with any information your club seeks.
NEW RECOMMENDATIONS:
MAY MAHLANGU, HELSINGBORG – CENTRAL MIDFIELDER
– Everyone who has followed Helsingborg transfer policy recently will know that it will require a massive money offer to get Mahlangu. Undoubtedly he was the best player in the Swedish league last season. He was the architect in the middle of the park behind his team success.  South Africa gave him a much deserve debut on the national team which obviously didn`t do any clubs any favor in trying to land the midfielder for cheap. His passing, vision and stamina makes him able to play at the highest level so it would be very interesting to see which club who is able to sign the player.
BRYAN OVIEDO, FC COPENHAGEN – LEFT BACK
– We are dealing with a player who is in his final year of his contract. He has already said he has no intention in signing an improve deal with his current club which makes him available for cheap money. All in all I rate him as the best left back in Scandinavia. He faces stiff competetion  from a player in the Norwegian league, but in his final year of his contract he will be easier and cheaper to buy out. Oviedo is a player with an extreme entusiastic approach to the game. He`s got an excellent ball controll and passing/crossing skills which he is able to take full advantage of with his left foot. His pace makes him an handful both in offensive and defensevely play for the oponent. He has taken massive steps in his defensive side of play which obviously cannot have gone unnoticed by clubs already monitoring his situation.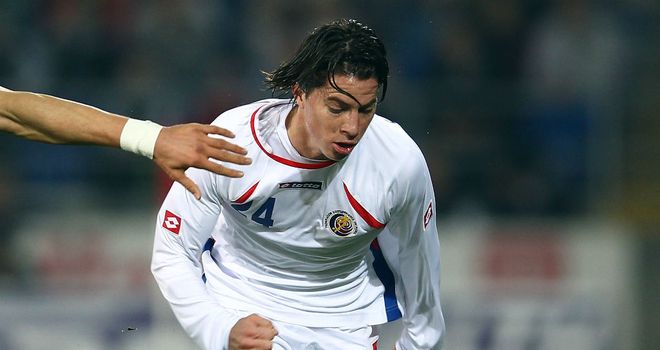 NIKLAS HULT, ELFSBORG – LEFT WINGER
– A player with great pace and technique who always is on the run trying to get himself into scoring positions/or crossing opportunities. He is playing regularly with the Sweden under-21 team and has been solid there. He linked up with the Sweden national team when they played friendlies versus Qatar amongst others earlier this year. He gained excellent experience from this and should have scored in his first match actually. But more will come from him in the future on the international scene. Hult is a lively player and a constant threat on his left wing. That's the thing with Niklas Hult, he is always looking for the gap in the opponents side and isn`t afraid of dribble past/and take advantage of his enormous pace.
MARKUS HENRIKSEN, ROSENBORG – CENTRAL MIDFIELDER
– Henriksen has been under the media spotlight since the young midfielder turned down high flying Club Brugge in January. After a slow start to season he has now started to shine and proven once again what he is capable off. Club Brugge are, of course, still monitoring his situation, but other clubs are looking at him each week. He turned 20 years old yesterday so his best years as a footballer are still to come. Already a regular within the national team tells you quite a bit about the talented boy. His passing and offensive runs are of a high class. He still got some areas which he really needs to improve before he is ready to take the step to one of the best leagues. His potential is enormous and with the right club able to play him right will benefit from it in the future.
WARIS MAJEED, HACKEN – STRIKER
– After Häcken sold their top striker, Mattias Ranegiè last season, it was finally Waris Majeed chance to shine. His dedicated hard work on the training pitch was shown in his first match of the season. I sat ringside and made a few notes and I could alert a few clubs already then about the young powerful striker. He didn't have a good match, but he gave evidence of what a scout is looking for in a striker. After 16 matches he is now the  top goal scorer in the league – I am not at all surprised. He is not the tallest players, but probably the most powerful and muscular player I`ve seen in his weight class.  His 5 goals in a match against Norrkøping caught the eye for some hopeful clubs in Scandinavia. Poor defending from the opposition shouldn't take credit away from Waris and his finishing. He is a lively player who is a constant threat for any opponent. His pace and powerful shots stands out as his major qualities. He has got ambition to play at a higher level, but in my mind I will be surprise if any Scandinavian clubs are able to get his signature. Asking price of around 2,5 million Euro surely will scare some clubs off.