This category will keep your club up to date on the best youth players in Scandinavia. The players will be judged on several criteria's such as; talent, potential, how they perform etc. The list of players will be updated on a monthly basis. This means that if a player is in the list one week it's no guarantee that he will stay in it forever. The team at Scandinavian scouting agency will only publish a short version on the website. For clubs who wants the extended version of the full list could get in touch with us through the contact page. All the players who are published on our list are 17 years old or younger.
This list was last updated on 28.03.2012.
1. LUCAS ANDERSEN – Aalborg BK


– Lucas Andersen has recently been playing regularly for Aalborg and impressed a lot. He is now putting in fine perfomences on a more consistent basis. I am looking forward to watch him closely, on training and in match, before the season in Denmark ends.
Age: 17
Position: Midfielder
Nationality: Danish
Date of Birth: 13 September 1994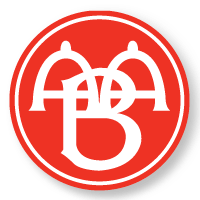 2. VETON BERISHA – VIKING FK
– Newcomer on the list is Veton Berisha. He is the brother of Valon Berisha who currently holds a place in the Top 5 recommendation list. Veton is playing regularly for the youth national team and is a strong container to get more chances for his club. Already he has featured several times for them so I predict that he will get the opportunity to make the same impact as his brother already have done.
Age: 17
Position: Offensive Midfielder/Striker
Nationality: Norwegian
Date of Birth: 13 April 1994
3. LUKMAN MURAD – Ørebro SK
– Lukman Murad is still a very young player who is picking up new things every week. He`s playing regularly for Ørebro under-21 team which is a great learning experience for him. With the season about to start it will be interesting to see if he can keep building on his rare talent. He must be patient, but at the same time I admire his attitude of aiming high. If Murad can be focused, in training and in match, I wouldn`t be surprised if he becomes the youngest player ever to feature in the Swedish league.
Age: 15
Position: Striker/offensive midfielder
Nationality: Swedish
Date of Birth: 05 June 1996