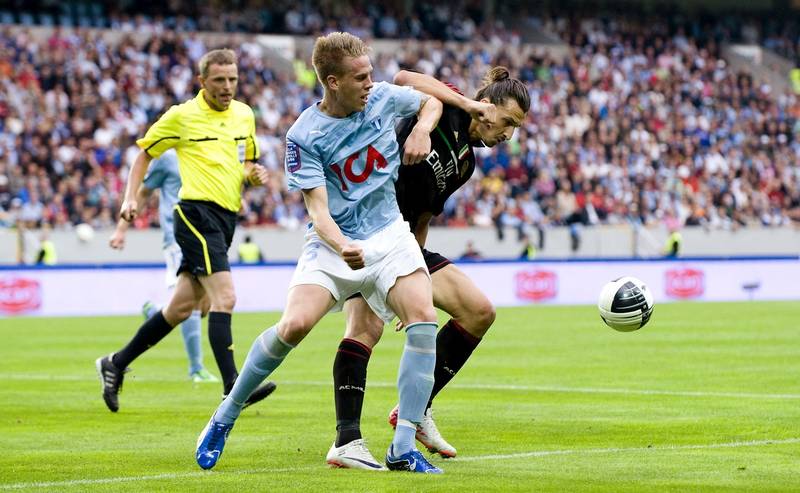 PONTUS SVEN GUSTAV JANSSON – MALMØ FF
"The Swedish answer to Norwegian Brede Hangeland".
With a height of 192 centimeters and 92 kilos of strength, it is by no surprise that opponents fear this central defender. Pontus Jansson's preferred role at the academy a few years back were as a striker, but not anymore. When he got the chance for the first team he grabbed his chance and adapted into the central defender role as if he were born into it.
In 2008 he got the prestigious award of being voted as Malmø FF academy player of the year. Since then he's quickly established himself as a first team regular alongside their team captain, Daniel Andersson. With such amount of experience one couldn't really ask for a better mentor for Jansson, a mentor that could lead you through the early paths at a club with high expectations.
So were did Pontus Jansson career kick off? Well, he signed his first professional contract in 2009 for Malmø FF and made his debut for them 14th September the same year, in a tricky encounter away against Djurgården. The first time I saw him in action was against their arch rival Helsingborg on 20th April 2010. This was also the day when he got his full debut. And what a place to be thrown into the spotlight. I remember watching him preparing for the match, he seemed very nervous. In all fairness, we all would have been in such contest. But his nervousness didn't affect his game, as many youngsters would have experienced, as he gave in a solid performance even if they lost the match 2-1. His performance proved to me that we were dealing with a player with a rare talent. A talent who had just patiently waited for his chance to shine, and when his turn came he wasn't going to disappoint anyone.
In his game he is rarely dragged out of position, as he is constantly organizing and communicating with his back-four colleagues. Maybe this is one of the areas he's taken massive steps into the right direction this year. He's a commanding presence at the back four and he isn't afraid to let his teammates known of his presence. During the last matches of this season his mentor, Daniel Andersson, was missing due to injury. Jansson has learned the necessary commanding skills that are needed at this level – meaning that Malmø FF didn't miss their team captain as much as you would assume at first. Again, I must give Andersson credit. If it weren't for him I don't believe Jansson would have picked up on these things so early in his career.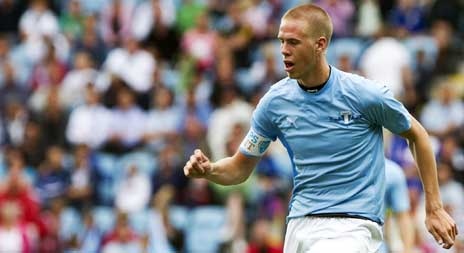 I would describe Pontus Jansson as a playing central defender. He keeps everything simple which is nice for his team-mates. He's calm in most situations and doesn't seem to be affected by who the opponents are. When being put under pressure he is not one of those defenders who goes to ground too early.  He is able to use his muscles and outmaneuver opponents just simply by standing his ground. In all fairness his reading of the game is getting better and better. In those areas were improvement has been needed he is one of those few who learn immediately and improve in the next match.
He is not afraid of receiving or having the ball in his feet. He doesn't look at the first opportunity of getting rid of ball as soon as he gets it. He bides his time and looks for the best solution, and after passing you could rely on him wanting the ball back. His positioning is also good and when he is caught out of position he could rely on his pace, which is good, for a guy his size. His height and timing makes him able to handle any threat he faces in air. Likewise the same could be said about the threat he provides when going forward – a much used weapon this season when Malmø FF desperately has needed extra fire power up front. Obviously, he's going forward at corners and set pieces, but his team can also easily switch from four at the back till three, allowing Jansson to play as a striker. The signs of the former striker have still got the extra finishing touch as you don't expect of too many defenders. The well-known scenario when supporters get a nervous breakdown when it's their defender who ends up getting the big chance instead of the striker would not be the case with Jansson. You can rely on him. He's proven that on many occasions already and he nearly sent Malmø FF to Champions League this season. Dinamo Zagreb was lucky to go through to the group stage 2011-2012, while Jansson and co had to settle for Europa League.
When writing this scouting report I feel it's a bit strange that we're talking about a young lad who still is only 20 years old. One would assume that he's been in the game for quite some time due to his maturity. The steps he's taken is just remarkable since his full debut last season. Not only has he been Malmø FF's top performer this season, in my view, he has also gained so much important experience at the highest level in Europe. I honestly felt Sweden were unlucky not having a team in this year's Champions League. Nevertheless his team qualified for the Europa League where Jansson still can compete with some of the best players in Europe.
I had the chance of watching a friendly between Malmø FF and AC Milan on 14th of August 2011. It was the return of the greatest export of all time from Scandinavia; Zlatan Ibrahimovic. I knew Pontus Jansson would be playing the first 30 minutes of the friendly so I was eager to see how he would cope playing against such an opponent. Would he show sign of nervousness? Would he handle the pace and ball possession football played by the Italians? Would he respect Zlatan Ibrahimovic too much and give him an easy ride? Many questions and it didn't take a long time before I had my answers. He gave the mega strong Ibrahimovic a hell of a fight. Jansson went into challenges like it was the most important match of the season. You could at times see the frustration from the AC Milan-star as he seemed a bit surprised by the amount of power Pontus Jansson put in every challenges. In my mind that is a quality sign and shows a commitment I highly appreciate. It doesn't matter who the opponents are or what kind of game it is, just give a 110 % and fight until the end. It may be difficult for players to not let it impact your game play, but that might be one factor which in the end can separate good and excellent players from each other. Pontus Jansson belongs in the last category. After the match he got the match shirt from Zlatan Ibrahimovic and deservingly praise from his idol.
Pontus Jansson has got what it takes to play at the highest level in modern football. You still need to remember that the young lad is still only 20 years old. If he can keep on getting the experience as he is at the moment, his confidence as a player will rise and lead up to bigger challenges in the future. The Swedish answer of a Norwegian Brede Hangeland? I don't see why not. Keep in mind that Brede Hangeland didn't get his breakthrough as player until he got to play for FC Copenhagen at the age of 25. At the age of 20, Pontus Jansson, is getting the experience of competing with the some of the best players in Europe. He still has things to learn at Malmø FF, and probably would benefit of staying there for a while, but his quality and performances he puts in every week will soon catch the eye of bigger clubs.
Scouting report on Pontus Jansson written on 04.11.2011
Øyvind Christoffer Johansen
Chief scout, Scandinavian Scouting Agency