This category will keep your club up to date on who are the best youth players in Scandinavia. The players will be judged on several criteria's such as; talent, potential, how they perform etc. The list of players will be updated on a monthly basis. This means that if a player is in the list one week it's no guarantee that he will stay in it forever. The team at Scandinavian scouting agency will only publish a short version on the website. For clubs who wants the extended version of the full list could get in touch with us through the contact page. All the players who are published on our list are less than 18 years old.
Chelsea and Bayern Munchen this week secured the services of Andreas Christensen (number 1 on the list) and Pierre Emile Højberg (number 2 on the list). When someone leaves Scandinavia – other players take their places on our prestigious list. We were a bit surprised that they got picked up so soon, but nevertheless grateful for the clubs ability to see the talent we have seen for quite some time. The same thing applies Kenneth Zohore who will try his luck for Fiorentina after agreeing terms with the Italians last week. We wish them all the best for the future.
This list was last updated on 12.02.2012.
1. LUCAS ANDERSEN – Aalborg BK


Age: 17
Position: Midfielder
Nationality: Danish
Date of Birth: 13 September 1994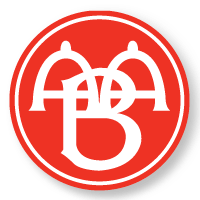 2. PATRICK OLSON – Brøndby IF
Age: 17
Position: Midfielder
Nationality: Danish
Date of Birth: 23 April 1994

3. LUKMAN MURAD – Ørebro SK
Age: 15
Position: Striker/offensive midfielder
Nationality: Swedish
Date of Birth: 05 June 1996