This category will keep your club up to date on the best players in Scandinavia. The players will be judged on several criteria's such as; talent, potential, how they perform, transfer value, contract status etc. The list of players will be updated on a monthly basis.
Players who has got their own scouting report published will not feature in the Top 5 list.
Top 5-list last updated on 02.07.2013.
1. Claudemir de Souza, FC Copenhagen – Central midfielder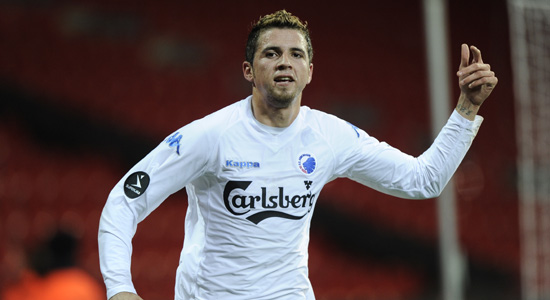 | Name | Claudemir de Souza |
| --- | --- |
| Date of birth | 27/3-1988 |
| Nationality | Brazilian |
| Club | FC Copenhagen |
| Height | 185 cm |
| Shirt | 6 |
| Position | Central midfielder |
Scandinavian scouting agency comments on the player:
It was Claudemir sensational pass to Dame N`Doye which put FC Copenhagen through to the Champions League back in 2010. It was the Brazilian himself who scored the great equalizer against the team who ended up winning the tournement; FC Barcelona. The Brazilian midfielder played some stunning football that year. Having previously played, and done well, for Vitesse in Netherland, it came as no surprise to the Danish supporters that he was capable of cementing a starting role so soon after his arrival to Denmark.
Last season we saw FC Copenhagen missing out in the title race, and while Claudemir gave in some impressive performances every now and then, he still wasn`t playing as good as he did back in 2010. The whole team in general lacked that extra spark. Player sales have got to take some of the blame for the failure, but this season the team has been rock solid and consistent the whole year.
Claudemir has looked more settled and more like the player we got to know in 2010. His vision, passing skills and his running capacity is some of the key ingredients in his game. In the Champions League we got to see his qualities to the fully. The way he is able of taking advantage of his running capacity, in defense and offensive play,  is some of the most impressive things when I watch him. He gets awarded sometimes, like he did when he scored the winning goal against OB Odense a week ago.
Consistent performances will lead to his departure to a bigger league. I feel that he is capable of playing for the top teams in Netherland, but the club that will win the race for his signature will have to match his ambition as a player. After playing, and winning titles, for the Scandinavian giant the player is craving after adding more silverware to his collection. His winning mentality is second to none – therefore it`s important that his new club share his same ambitions.
2. Stefan Strandberg, Rosenborg – Central defender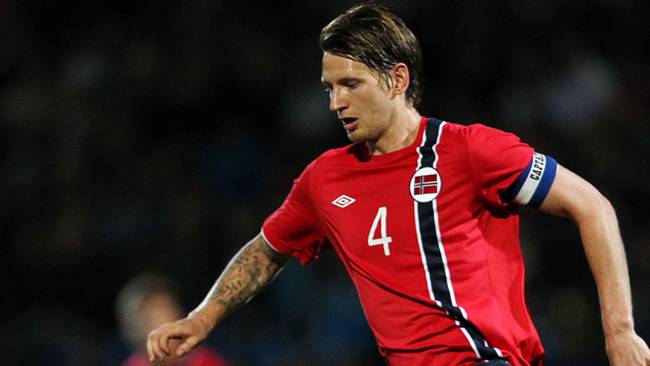 | Name | Stefan Strandberg |
| --- | --- |
| Date of birth | 25/07-1990 |
| Nationality | Norwegian |
| Club | Rosenborg |
| Height | 189 Centimeter |
| Shirt | 24 |
| Position | Central defender |
Scandinavian scouting agency comments on the player:
Read full scouting report on the player at:
http://www.scan-scout.com/2013/08/03/scouting-report-stefan-strandberg-rosenborg/
3. David Accam, Helsingborg – Striker
| Name | David Accam |
| --- | --- |
| Date of birth | 28/09-1990 |
| Nationality | Ghana |
| Club | Helsingborg |
| Height | 174 Centimeter |
| Shirt | 25 |
| Position | Striker |
Scandinavian scouting agency comments on the player:
Those who follow Swedish football aren't surprised that David Accam has got off to a great start this season and contributed with scoring 5 league goals so far. The whole team deserves praise for their offensive football, a style of play which suits Accam perfectly. Helsingborg struggled last season, but the Ghanaian proved already then that he was capable of causing danger upfront on his own. He`s got pace and finishing skills to play at a higher level. He`s clever in the way he uses his passing skills in order to time his run forward just waiting for that decisive pass.
His goals this season is of a high quality and if you have a look at then you see that many goals are scored after his own ability to create something on his own. Last season he scored some easy tap in goals and if he can combine those with sensational goals, such as his last goal against Elfsborg, he might end up as top scorer in Sweden. We all know what happened to last season top scorer in Sweden, don't we? Waris Majeed ended up with 23 goals and left for Spartak Moskva not long ago.
The question needs to be asked; why were there only Helsingborg and Malmö chasing the player a few months back? For a transfer bargain of 200.000 Euros there surely should have been foreign clubs competing with the swedes. Some would say that it is hard judging a player potential at third tier, but if you are paid to scout for a club one should, and quite rightly so, expect information such as: "no need to hesitate, sign him up as soon as possible – the boy is going places".
4. Petter Andersson, FC Midtjylland – Central midfielder
| Name | Petter Andersson |
| --- | --- |
| Date of birth | 20/02-1985 |
| Nationality | Swedish |
| Club | FC Midtjylland |
| Height | 180 Centimeter |
| Shirt | 8 |
| Position | Central midfielder |
Scandinavian scouting agency comments on the player:
When refusing to sign a new contract for Groningen in 2012 FC Midtjylland signed him up, four years after missing out in the race when Petter Andersson left Hammarby. Before the season it was expected that FC Midjylland would be a serious title container and the signing of Andersson indicated that they mean serious business. After a slow start to the season they continoue to struggle until the break in the middle of the season. Since then they haven't looked back and one of the biggest reasons is down to Petter Andersson. A player who needed to find his place in the team, but once he did, both him and the team looked like a solid unit all over the line.
Andersson is capable of dominating the central midfield with his passing skills combined with his ability to read game well. He is comfortable using both feet when either passing or shooting from distance. His run forward and the way he is able to find gap inside the opponent goal area has seen him score 9 league goals this season.  Impressive tally and already bigger clubs are monitoring the situation on the player. When fit he is capable of playing at a very high level and I will be surprised if none of the top clubs in the bigger leagues outside Scandinavia puts in an offer. With FC Copenhagen ready to offer him Champions League football next year it has to be a club capable of matching the giant in Denmark football – both financially and with ambition on the field.
5. Jo Inge Berget, Molde – Offensive midfielder/Striker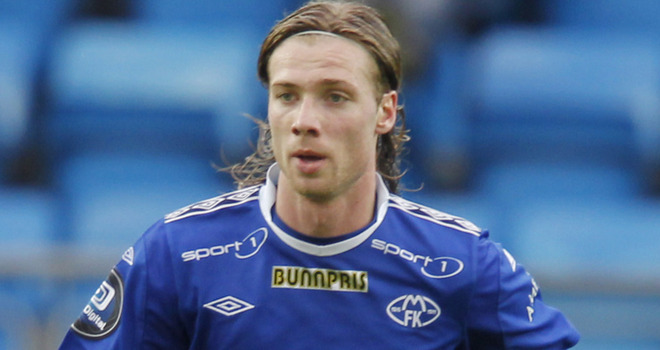 | Name | Jo Inge Berget |
| --- | --- |
| Date of birth | 11/09 - 1990 |
| Nationality | Norwegian |
| Club | Molde |
| Height | 184 Centimeter |
| Shirt | 11 |
| Position | Offensive midfielder / Striker |
Scandinavian scouting agency comments on the player:
Back in 2007 the talented youngster were heavily promoted as one of the most talented player in Scandinavia. He earned himself move to Udinese, which I at the time felt could be a good move for the player. But due to difficult circumstances over there he never really got going in Italy.
The move back to Norwegian proved to be a key factor in his further development as a player. He has quickly established himself as a key player for both Lyn and Strømsgodset before signing for Molde in 2011.
Berget can play in various offensive positions, which at times can prove to be great thing when his team needs make some adjustments. Still I feel he would benefit of getting played at the same position in every match. I don't see him as a natural striker, but more the player that can lay behind the front man. This enables him to be more of the creator/architect whenever his team moves forward. He has got technique that is of a high standard and he is always looking for that through pass to teammates in better scoring positions. Even in tight areas he`s got the ball control and calmness to makes things look simple when he for example uses his heel to play his teammate through.
Jo Inge Berget has got pace and isn't afraid to exploit the rooms that is left for him to explore – even when he faces the defenders alone up front.  When he gets into scoring positions he likes to have a go himself. Precisely that is what makes him so difficult to read for the defender. His passing is very good so when he turns the pace on he is good creating enough space for him to look for that goal or that decisive pass.
I like his finishing technique due to his ability to hit the ball with power – either with his right or left foot. At the moment we don't have to many players who likes to finish from distance whenever he gets the chance – at least when talking about football in Norway. His goal tally indicates that he doesn't have the X-factor to play as a striker, but he has shown that he is capable of playing at a higher level than he is at the moment when he is played right. His displays in European cups for Molde have been of a good standard and his performances for Norway under-21 tournament in Israel gave good indication of what sort of a gifted player he is.
His current club Molde recently invested in some new players which will take some pressure of his shoulders. I am sure it will have a positive effect on his further development and soon he might get his second chance abroad. For the right club, who can design a special role for him – he would without a doubt become an important player straight away.